A strong set of tires is essential for any car's performance. Tires that have been worn down turn into a major safety hazard and can even be connected to 11,000 car accidents each year, as reported by the National Highway Traffic Safety Administration. Bearing this in mind, it's important that you stay on top of your tires' regular maintenance schedule.
Thankfully, the service center at Audi Greenville offers tire repair near Greenville NC that you can depend on. Whether you need to have your treads patched, tires changed, or wheels aligned, Audi Greenville is here to help you care for your tires. Our professional techs will ensure that your tires are strong and are fully committed to your satisfaction each step of the way.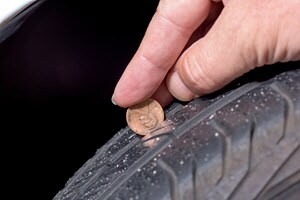 Presented here are a number of the tire services we offer at Audi Greenville:
Monitoring Your Tire's Air Pressure
Correcting your tire pressure is more critical than you probably presume. Anytime tires deflate, your vehicle's performance, safety, and fuel economy all suffer.
It's normal for tires to decline in pressure, but evaluating them at least once a month will stop them from the loss of too much air. We'll refill your tires as needed and have you back on your way in no time at all.
Rotating Tires for Audi Cars
Rotating tires at factory-recommended intervals permits the treads to wear evenly. Moving your wheels diagonally, left to right, or back to front extends the life of your tires and inhibits them from the loss of too much traction.
It is recommended to confirm the maintenance schedule particular to your Audi, but we suggest having your tires rotated approximately every 6,000 to 8,000 miles. When your Audi needs to have its tires rotated, stop by Pecheles Audi to see what we can get done for you.
Updating Audi Tires
Regardless of how cautious you are with tire maintenance, it is unavoidable that they will have to be replaced at one point. Audi Greenville has a sizable inventory of brand new tires when yours are too worn down, and we'll secure a set that's the finest fit for your specific vehicle.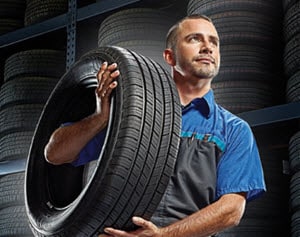 Wheel Alignments
Your wheels might get misaligned as a result of going over potholes or humps in the roads, ultimately resulting in uneven tread wear. If your steering wheel is shaking or your car is shaking, request an appointment at Audi Greenville to find out if your wheels are not in alignment. Our technicians will correct them in no time at all and complete a few other tire maintenance procedures as needed.
Get Your Wheels Turning at Pecheles Audi in Greenville NC        
You will rarely ever regret making time for tire repair. Having your tires examined frequently at Audi Greenville in Greenville NC advances your car's performance and makes certain that your tires are strong enough for your weekly driving requirements.
At Audi Greenville, our professional vehicle technicians provide each client the care and attentiveness they deserve. We'll make sure that your tires are strong and durable, and we're delighted to help answer any questions that you have concerning maintenance along the way.
Anytime you need tire maintenance, Audi Greenville is here to help. Give us a call at (888) 804-4157 to talk with a service professional or schedule a service visit throughout our business hours.