Our dealership is proud to have been serving Greenville, New Bern, and Washington for over 50 years. We're still family-owned, and we take pride in providing our employees with ongoing professional training so they're always equipped to help you with whatever you require. Our service center technicians are highly trained, so you can always trust the health of your vehicle in their capable hands.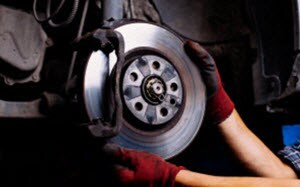 Give Your Brakes Some Attention
Your car's braking system is one of its most important features, helping to keep you safe on all of your drives. It is imperative that your brakes remain in the best possible working condition, so that you, your passengers, and the vehicles around you are always safe on the road. You'll want to give your brakes the attention they need.
If you experience any problem with your brakes or if your brakes begin to make strange noises, you'll want to bring your car to a dependable mechanic and have them checked as soon as possible. Our team at  Audi Greenville can provide you with all the brake checks and repairs you need, and it's easy and convenient to schedule a service appointment with our online scheduling system.
Brake Pads
These are one of the most essential parts of your car's braking system. Plus, they're the part that needs to be serviced the most often. These pads put pressure on the rotors to slow the rotation of your car's wheels and stop the vehicle, which produces lots of friction and heat. Over time, the pads will eventually be worn down, and they'll need to be replaced.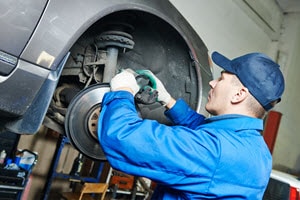 Often, your brake pads will be outfitted with an indicator that will produce a squeaking noise when you press down on the brakes, so you'll know it's time to have the pads replaced. Another sign that your brake pads are being worn down is a grinding sound that can even occur when you're not pressing on the brakes. In either case, you'll want to bring your car in for brake service as soon as possible.
Schedule Your Brake Repair
Think your car might need a brake service or repair? Our team at Audi Greenville is here to help. Contact us today to schedule a service appointment and we'll have you safely back on the roads of Greenville, New Bern, and Washington in a jiffy!
Make an Inquiry
* Indicates a required field
Hours
Monday

9:00am - 7:30pm

Tuesday

9:00am - 7:30pm

Wednesday

9:00am - 7:30pm

Thursday

9:00am - 7:30pm

Friday

9:00am - 7:30pm

Saturday

9:00am - 6:00pm

Sunday

Closed