At Audi Greenville, we'd like all of our customers from Greenville, New Bern, and Eastern, NC, to remain as informed as possible. That means giving you all the information on our cars, like comparisons with our high competitors.
Whether you're aiming to compare new sedans, minivans, or SUVs, we've have you covered. Click on any of our vehicle comparisons to start.
Why Should You Read Our Vehicle Comparisons?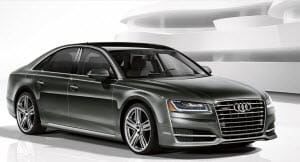 We offer a fantastic selection of vehicles, but we want you to know as much as possible about everything that's in the car market. We want you to leave our car dealer 100% content with what you bought, and that's where research comes in handy.
When researching a new car, the task can feel complicated, especially when two cars seem almost the same. This is why we've placed vehicle comparisons right on our site: for you to dig a bit further into the unique specifics of what each car or truck offers.
It's All in the Features
Take a look at a few of the categories you'll find inside our vehicle comparisons...
Interior: Review elegance, luxury, and also seating capacity for each car (important info for carpooling or road trips!).
Technology: Determine which car is better qualified to have your kids busy and the adults connected.
Performance: Learn how both automobiles compare when it comes to motor dimensions, gasoline consumption, and drivability.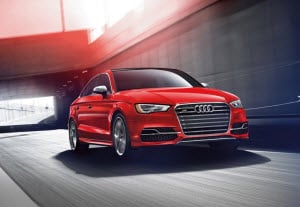 We'll provide features and research for both vehicles to help make up your mind on what's best for your needs. Regardless if it's a car or truck that sparks your curiosity, many of the comparative details you're looking for are here for your benefit.
Let's Get Started
We at Audi Greenville have the tools you really want to generate a well-informed decision. The goal is to help save time so that you can go ahead and take the next steps in your car buying journey.
Whether you're coming from Greenville, New Bern, or anywhere in Eastern NC, what better next step is there than reserving a test drive? Whenever you've uncovered the car or truck that's right for you, contact us anytime, or submit the online form, and one of our experienced customer service representatives will contact you back to confirm your test drive.
2018 Audi A5 vs. Mercedes C-Class Coupe

2018 Audi Q7 vs Mercedes Benz GLS-Class

2017 Audi A3 vs. Mercedes Benz CLA-Class