Crossover SUVs are the most exciting, high-performing vehicles on the road, which is why car shoppers in New Bern, Raleigh, and Greenville return to this class year after year. If you're a consumer looking for the best crossover of 2017, then the vehicle you need to learn more about is the incredible Audi Q5.
The Q5 is one of the most impressive crossover SUVs you could ask for, providing great features like an irresistible exterior, a comfortable interior, and innovative technology features that'll blow you away. Learn about the best features of the 2017 Audi Q5 and discover why this crossover SUV is the best model in this highly competitive class.
Ride in a Useful, Enticing Interior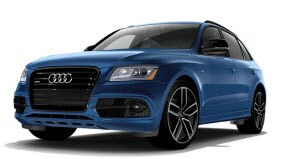 Although many consumers want a car that looks great, what a vehicle possesses on the inside is a more important factor. Without a comfortable interior that provides great features, a crossover SUV isn't worth your time. Fortunately, when you drive the Audi Q5, you'll be able to go for a ride in one of the most impressive interiors you'll find with any vehicle.
For starters, the Q5 offers 3-zone automatic climate control so all your passengers have the comfort level they deserve. When you choose the Q5, you'll have access to other impressive interior features, such as a panoramic sunroof, LED ambient lighting, and attractive walnut wood interior inlays.
Examine an Artful Exterior
If you're a style-conscious consumer in Greenville, Raleigh, or New Bern, you want to be certain that any crossover you choose offers the attractive design you're searching for. While some crossovers overlook exterior style, the 2017 Audi Q5 proves the enticing design you need and deserve.
The Q5's single frame grille is one of the most attractive in the class, making a bold style statement wherever you drive, and its sharp Xenon plus headlights are guaranteed to impress. Additionally, aluminum trimming, a power tailgate, and flat bottom dual exhaust outlets make the Q5 the most carefully crafted crossover SUV you'll find anywhere.
Learn about Top Technology Features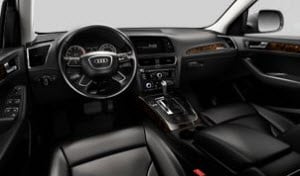 When shopping for any new car, it's important you pick a model that includes entertaining and useful technology, which is exactly what you'll get when your next crossover SUV is the Audi Q5. This already enticing SUV adds to its utility by including some of the best technology available, making this the clear choice for tech-minded consumers.
If you love great music, you won't be able to resist the Audi Concert Radio stereo system that features ten powerful speakers that pair perfectly with the available SiriusXM® Satellite Radio. Other great technology features you'll find in the Q5 include Bluetooth®, iPod integration, and a useful driver information system.
Pick the 2017 Audi Q5
For anyone interested in driving the best crossover SUV on the market, the clear choice is the Audi Q5. Schedule a test drive of the amazing 2017 Audi Q5 today by visiting Pecheles Audi.
Pecheles Audi is here to help find a great vehicle that meets your needs. Whether you're interested in the Q5 or one of our other exciting models, we have an option that'll fit you like a glove.